The Room
The Room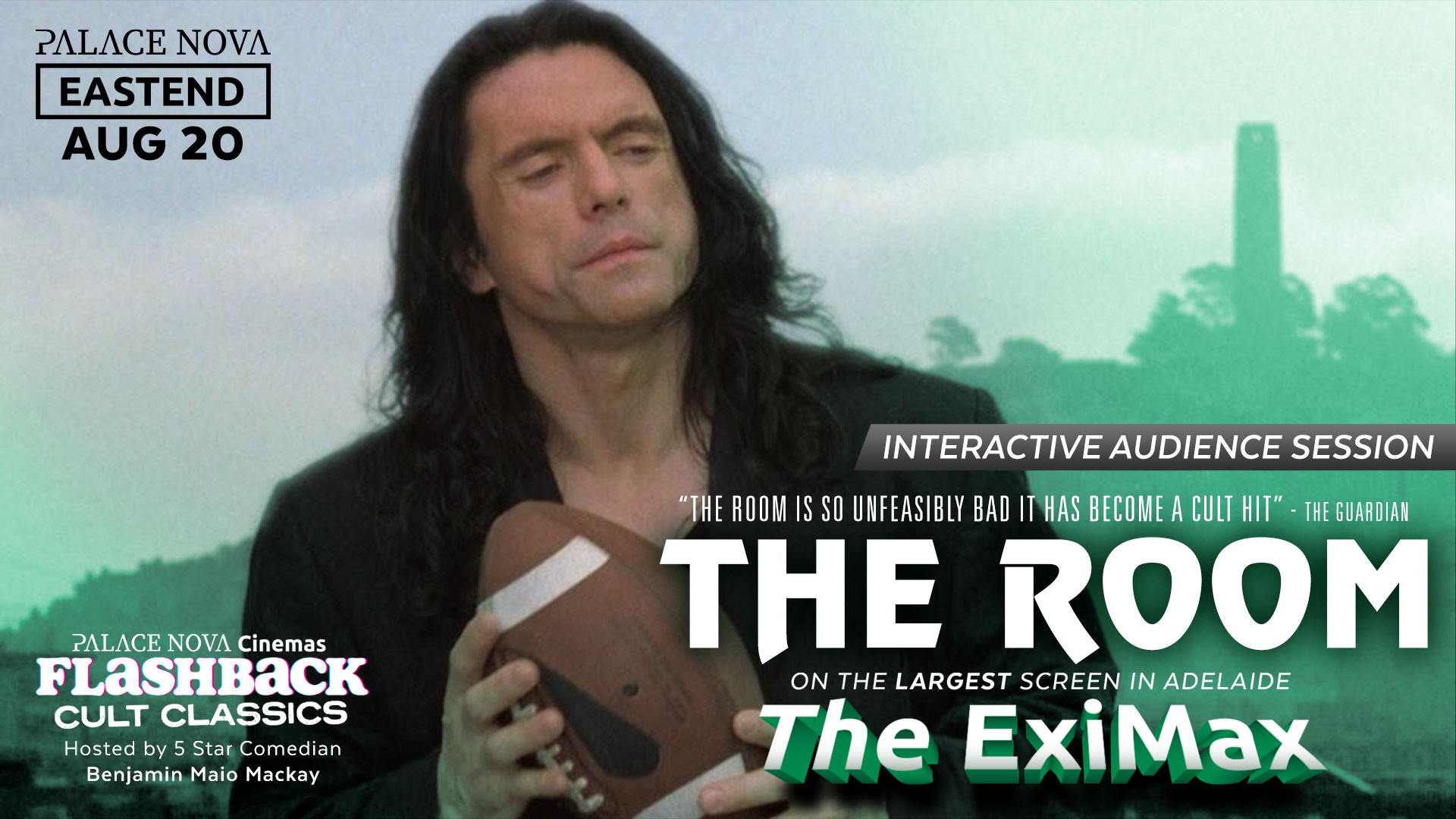 SPECIAL EVENTS
Palace Nova Cinemas Flashback Cult Classics film series returns with the disasterpiece that is The Room.
More info
** Warning: Please note The Room is an audience interactive event featuring a loud and riotous crowd, quoting along lines, yelling at the screen …likely the most outrageous cinema experience you will ever have!!! **
Oh, Hi Adelaide!
The cult phenomenon The Room returns to Palace Nova Eastend and as always will be an audience interactive screening!
Bring your friends, have a drink at the Cafe Bar (you'll probably need two) and enjoy what has been referred to as "The Citizen Kane of Bad Movies".
Originally only shown in a limited number of California theatres, the film quickly developed a cult following as fans found humour in the film's bizarre storytelling and various technical and narrative flaws.
"A bona fide classic of midnight cinema, Tommy Wiseau's misguided masterpiece subverts the rules of filmmaking with a boundless enthusiasm that renders such mundanities as acting, screenwriting, and cinematography utterly irrelevant. You will never see a football the same way again" – Rotten Tomatoes
Described as "the Citizen Kane of bad movies" and "the modern day Rocky Horror" the late-night cult phenomenon returns for even more mayhem!
Written, directed, produced by and starring Tommy Wiseau, THE ROOM is unlike anything you have seen before. Originally billed as 'a film with the passion of Tennessee Williams' the story centres on a love-triangle that takes melodrama to new limits.
Release Date:
Aug 20, 2022
Approved by Wiseau-Studio, LLC
Session Times
Eastend Cinemas
Sat, Aug 20:
Prospect Cinemas
No sessions running at Prospect this week